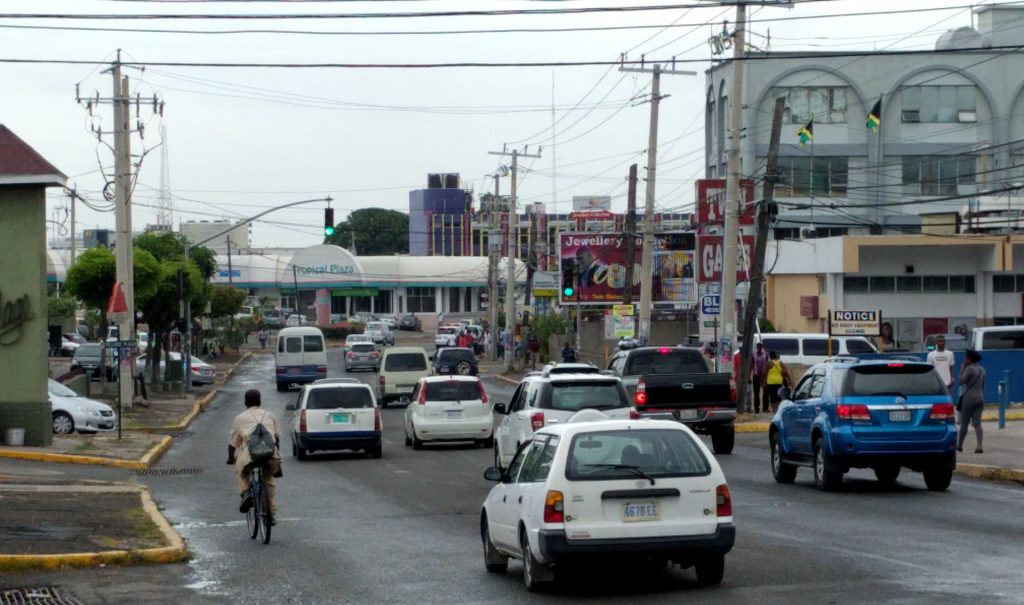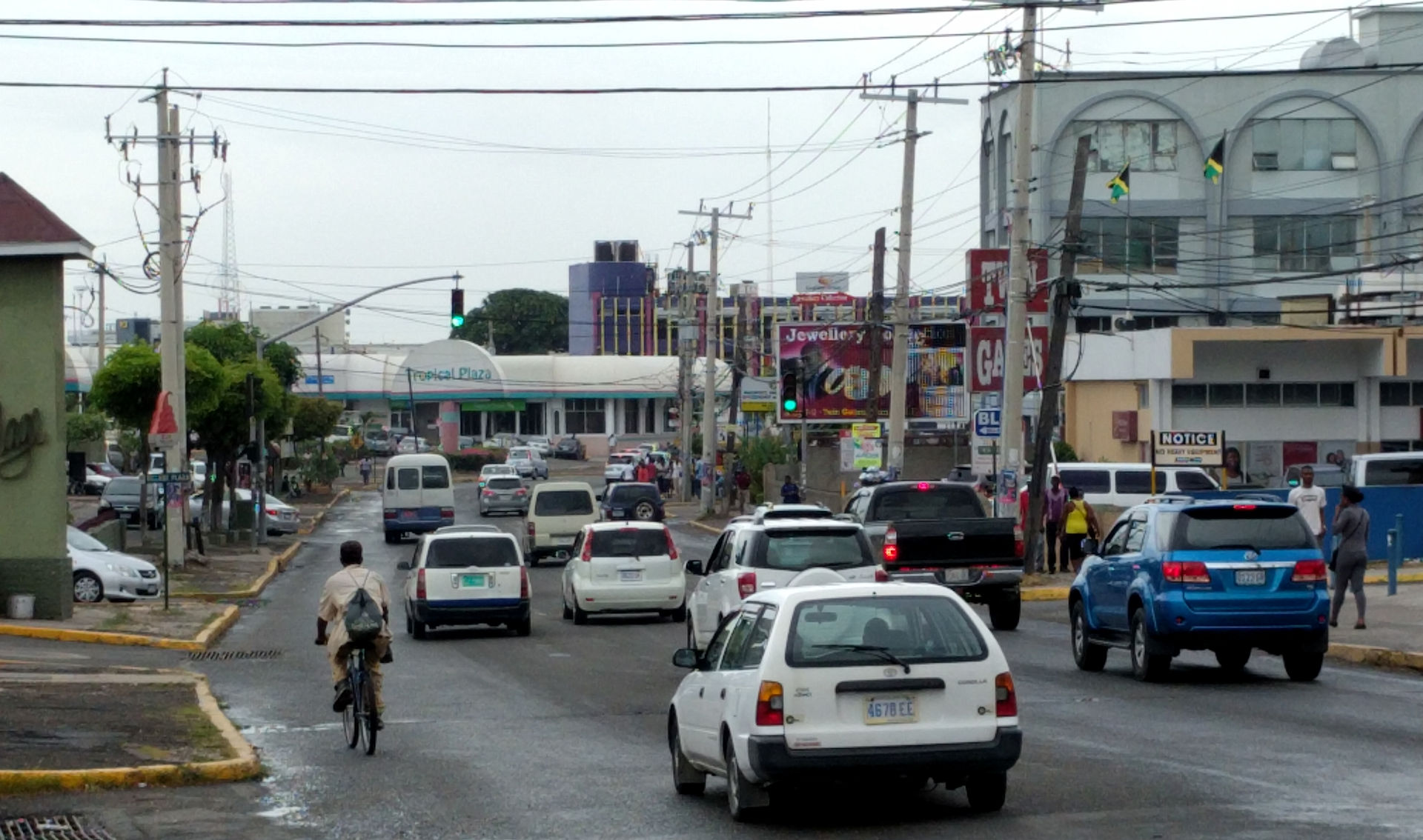 Kingston is a fine City. Its got commerce at the ports. Ships and aircraft leave this island from Kingston multiple times a day. There is vibrancy in its urbanization. Want a Grande Latte to go? its there for the taking.Then there is the ubiquitous Beef Patty. A week of lunches is not complete unless you've had one.
The slide show below show a few of the sights in the Kingston and St Andrew Metropolitan area.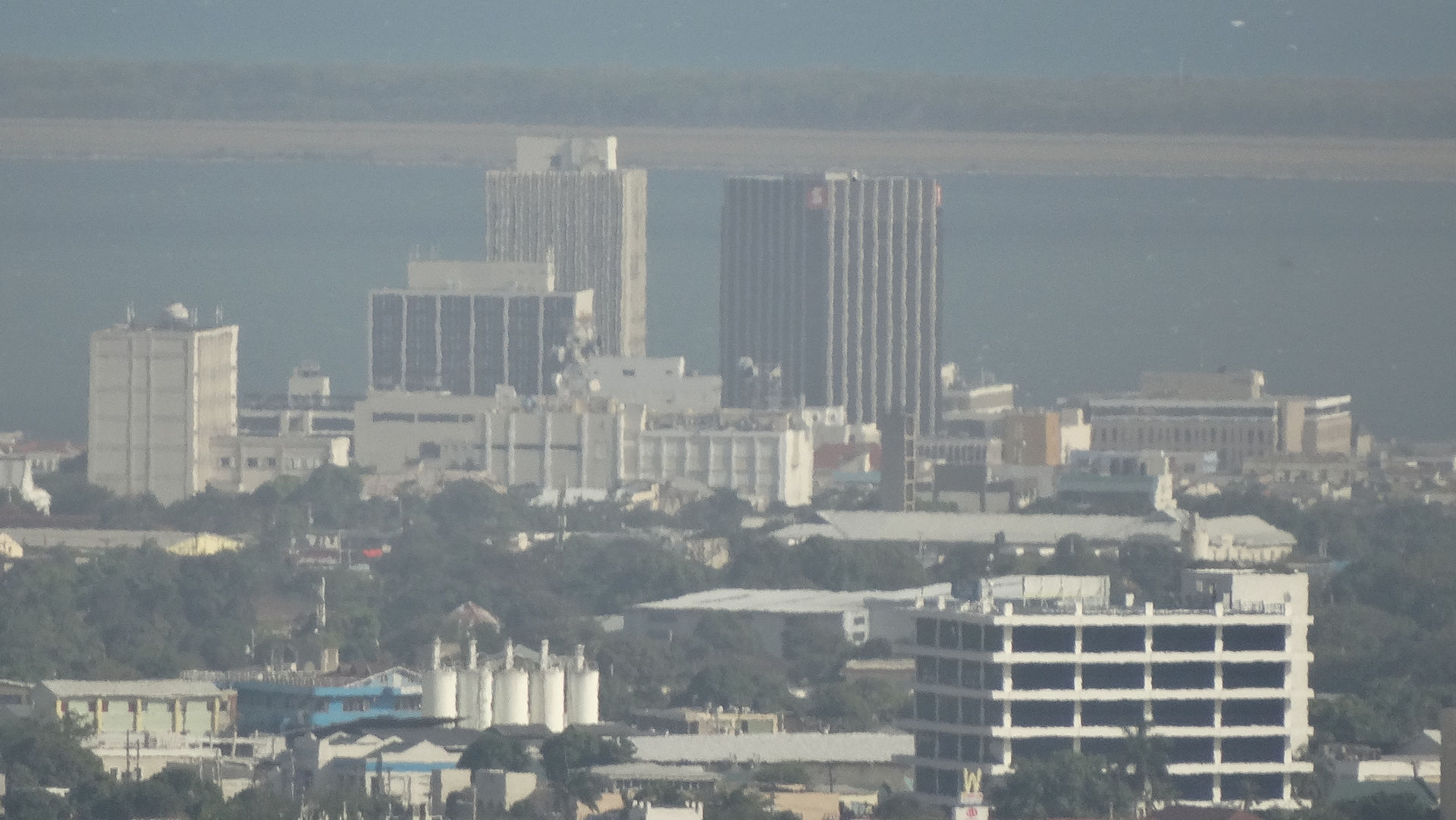 Downtown Kingston in haze as seen from Stony Hills

A container ship leaves Kingston Harbor. Viewed from Lime Cay with the mountains and the city in the background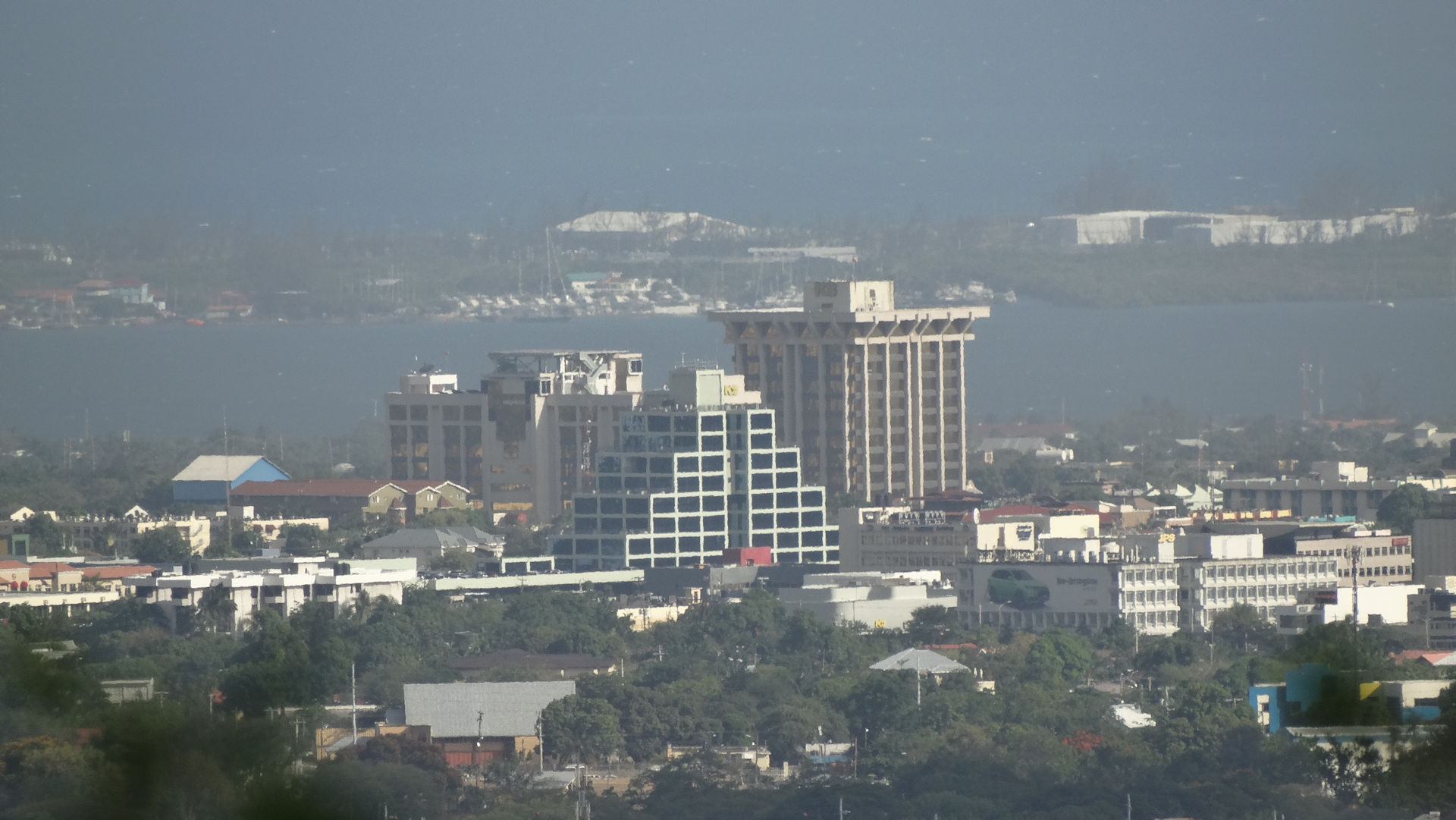 Looking across to the Maritime Institute and some hangers at Norman Manley airport with New Kingston in the foreground.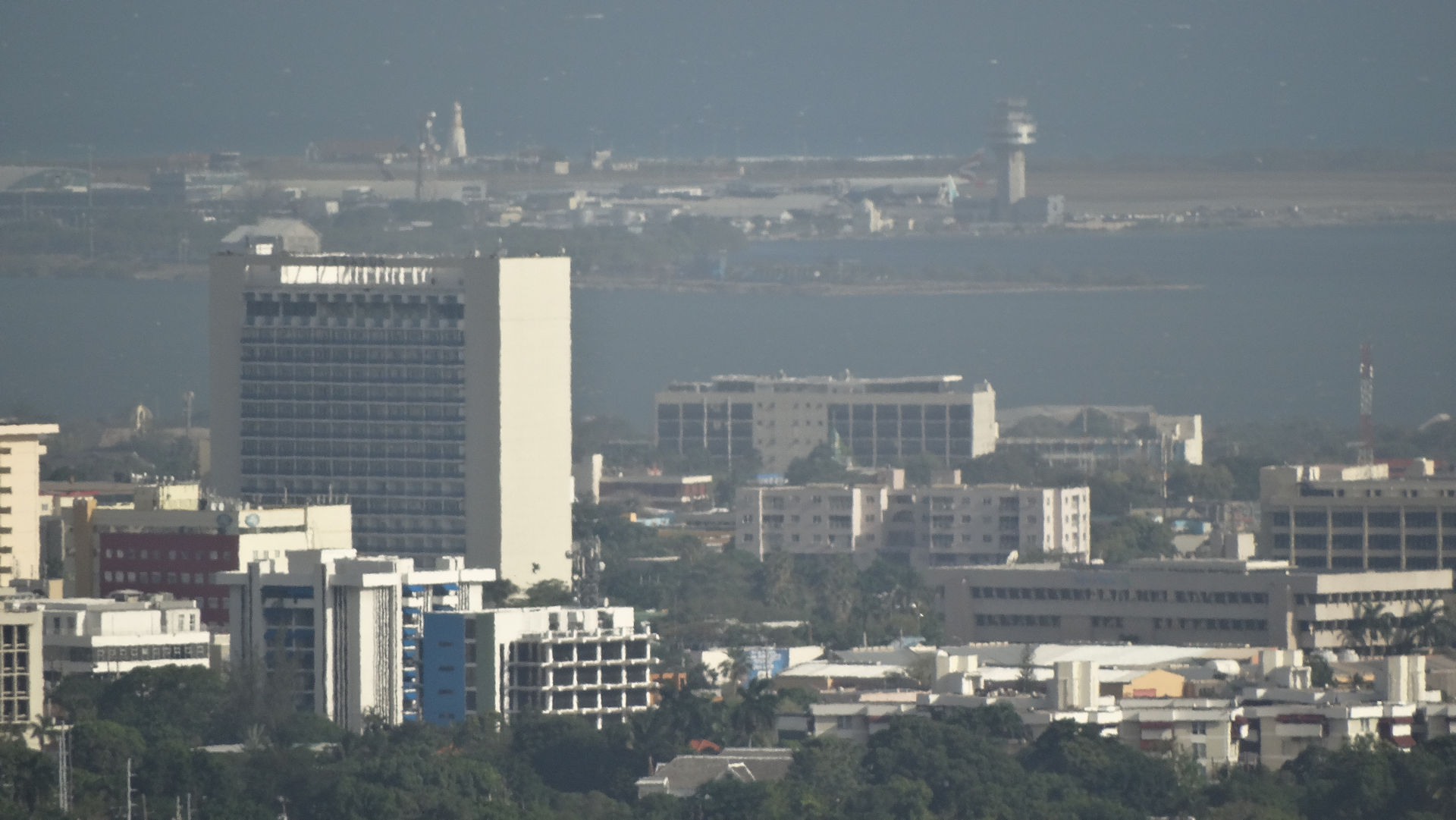 Norman Manley Airport and the Lighthouse in haze with the Pegasus Hotel standing tall in the foreground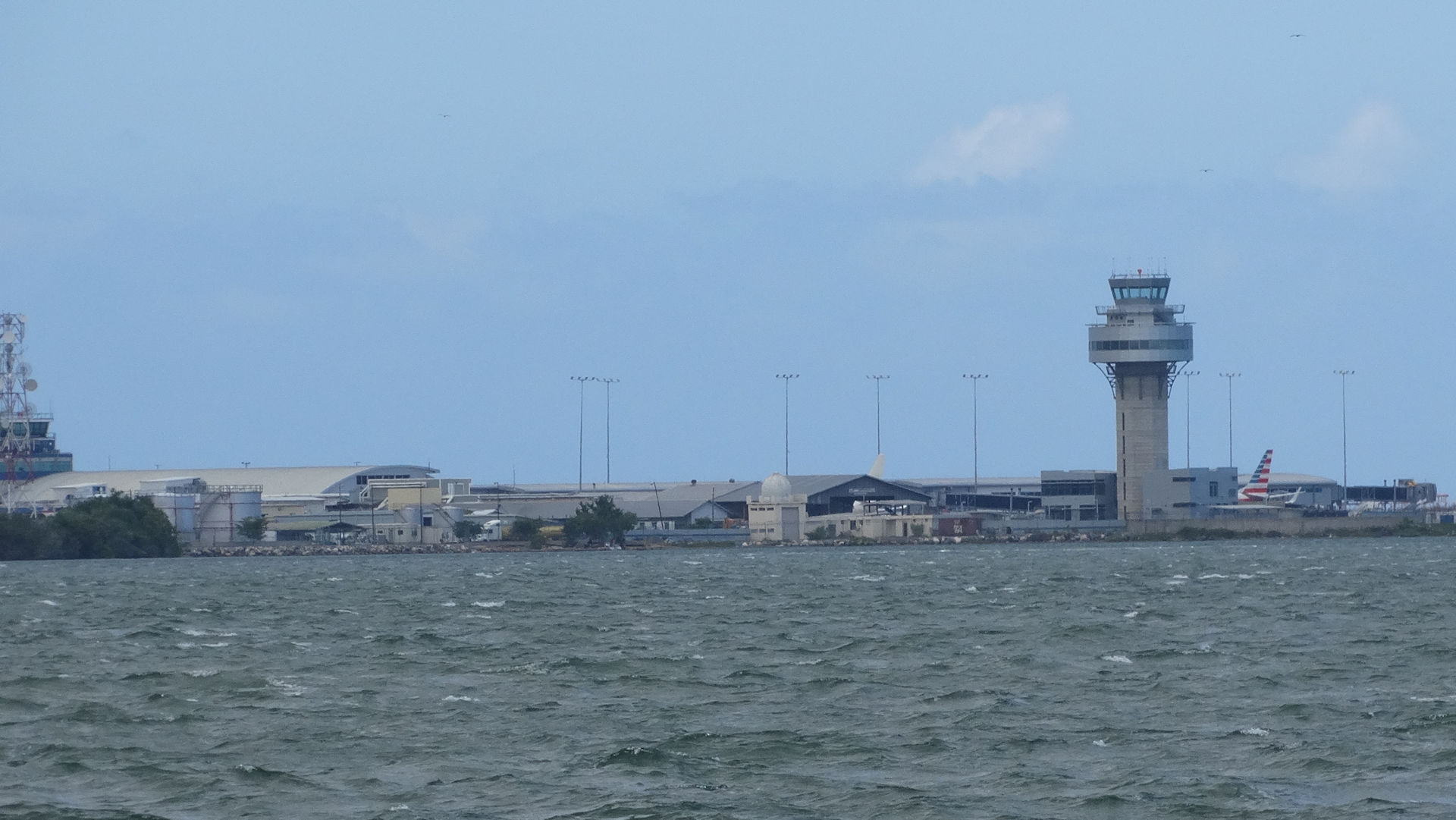 Norman Manley Airport as seen from Downtown Kingston.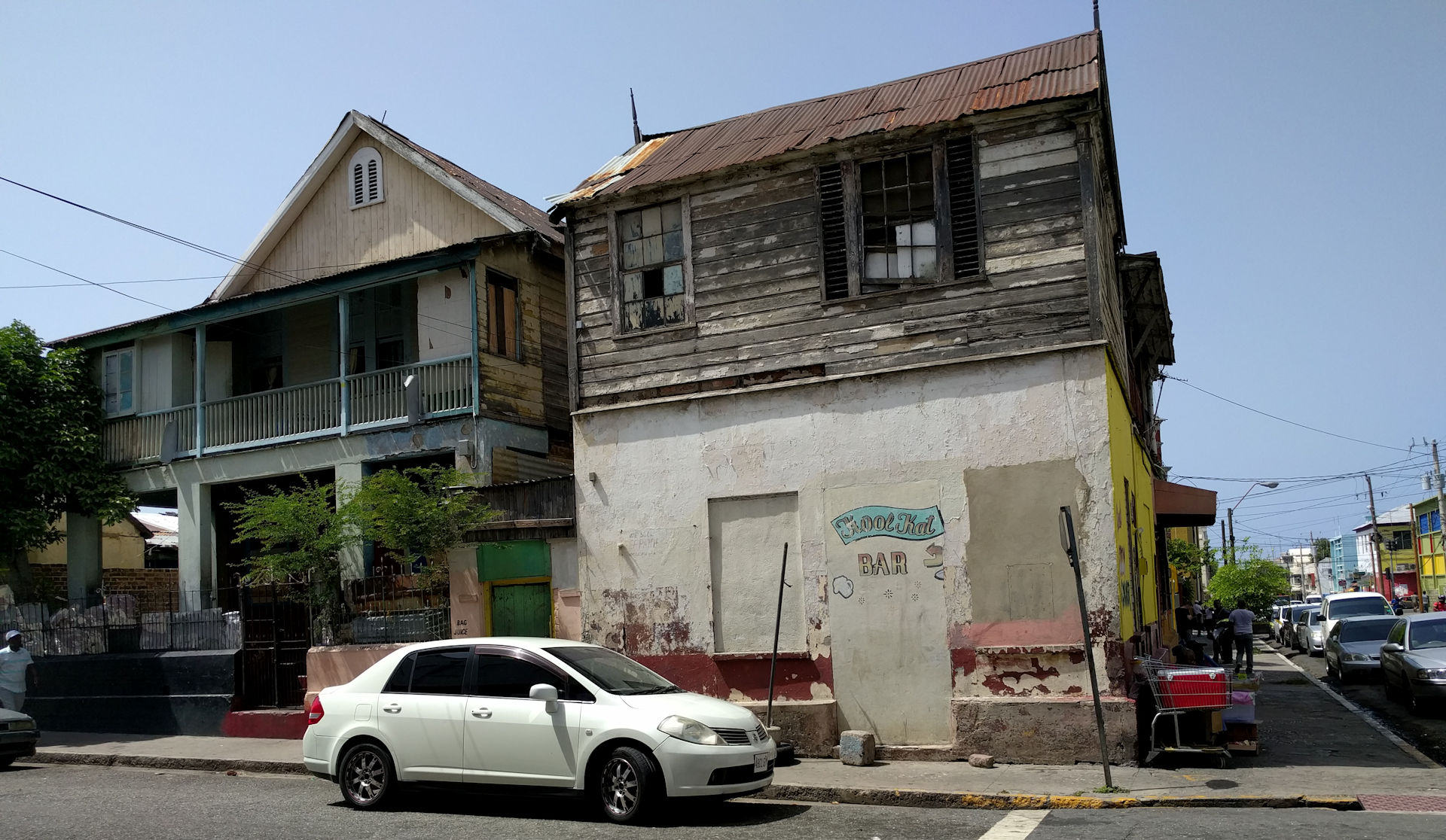 On south east corner of Duke street and Sutton street in downtown Kingston some vintage buildings still stand.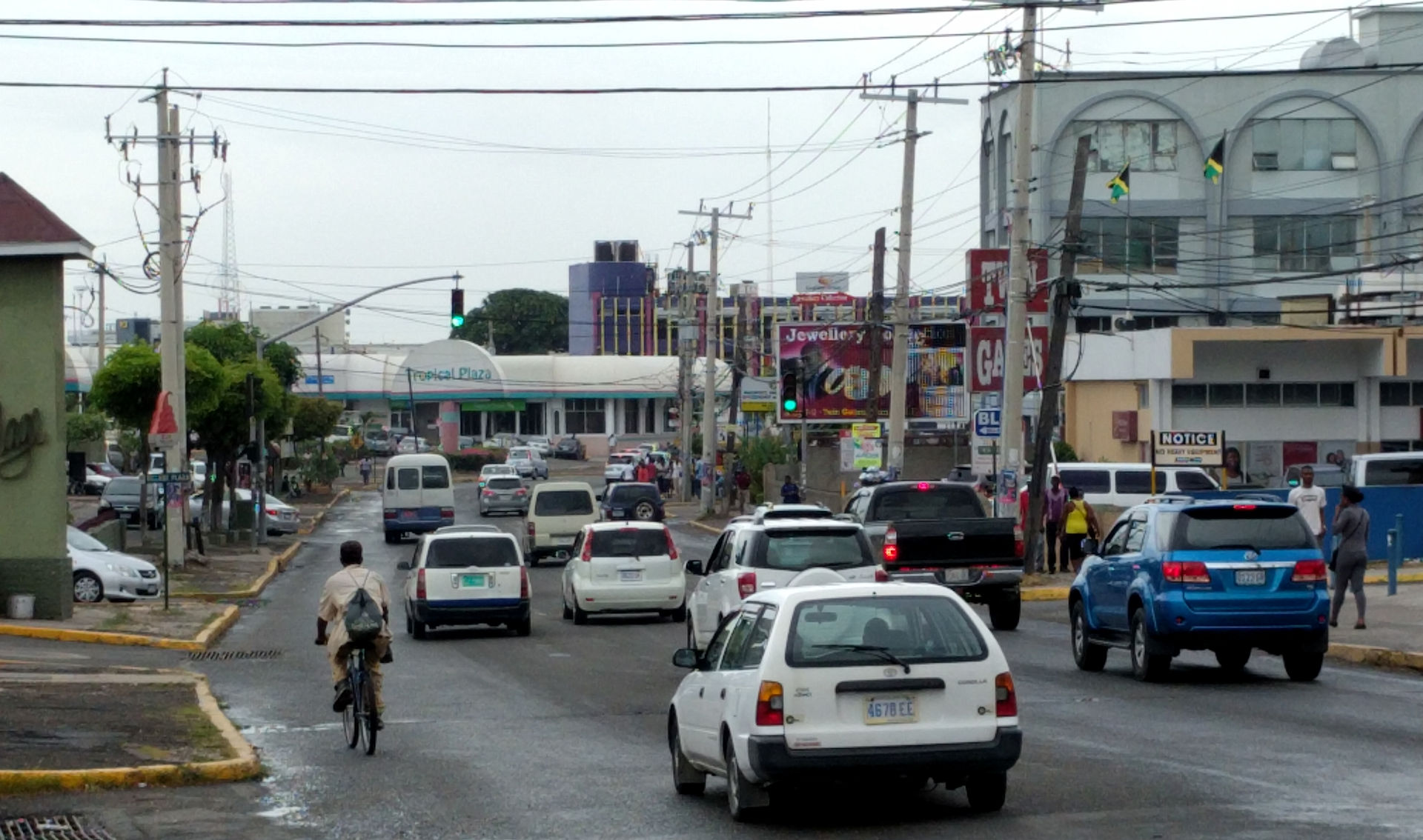 Looking South on Half Way Tree shopping centers on Constant Spring road. Its still morning after rush hour and a rain shower.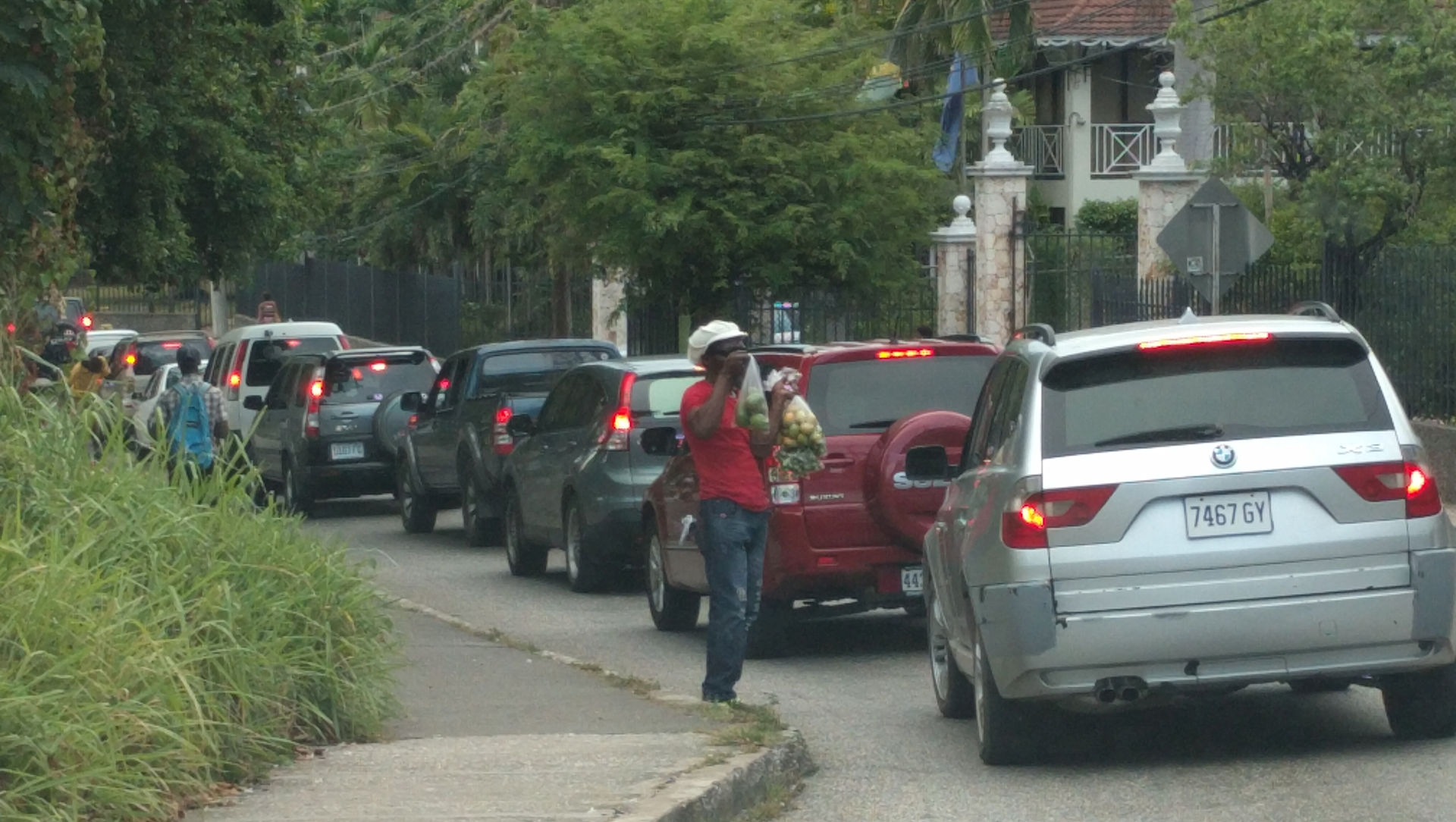 Cars line up on Olivier Road towards Constant Spring in the evening and vendors take that opportunity to peddle their wares.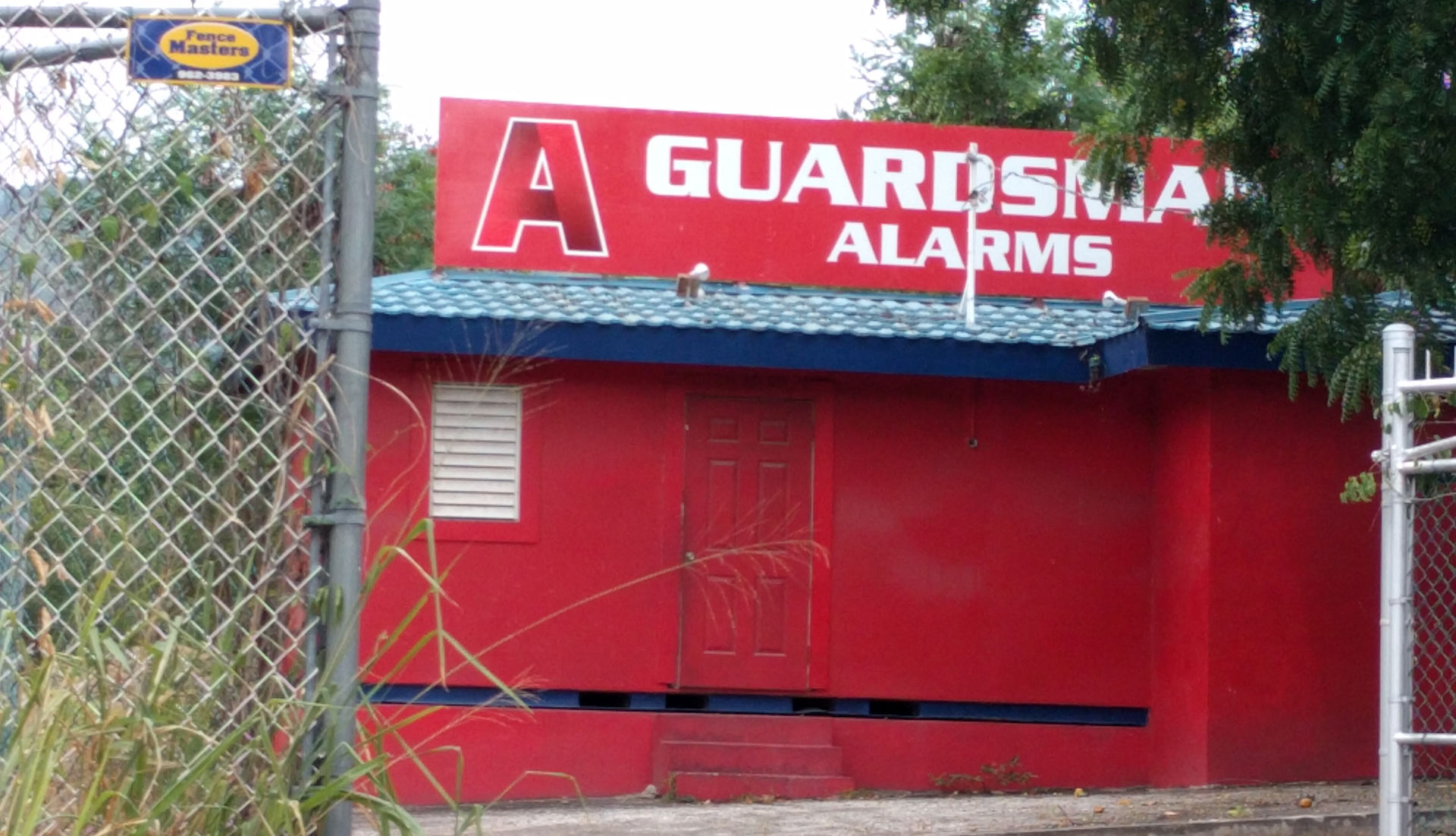 Fast response outposts for private security companies can be seen in many places.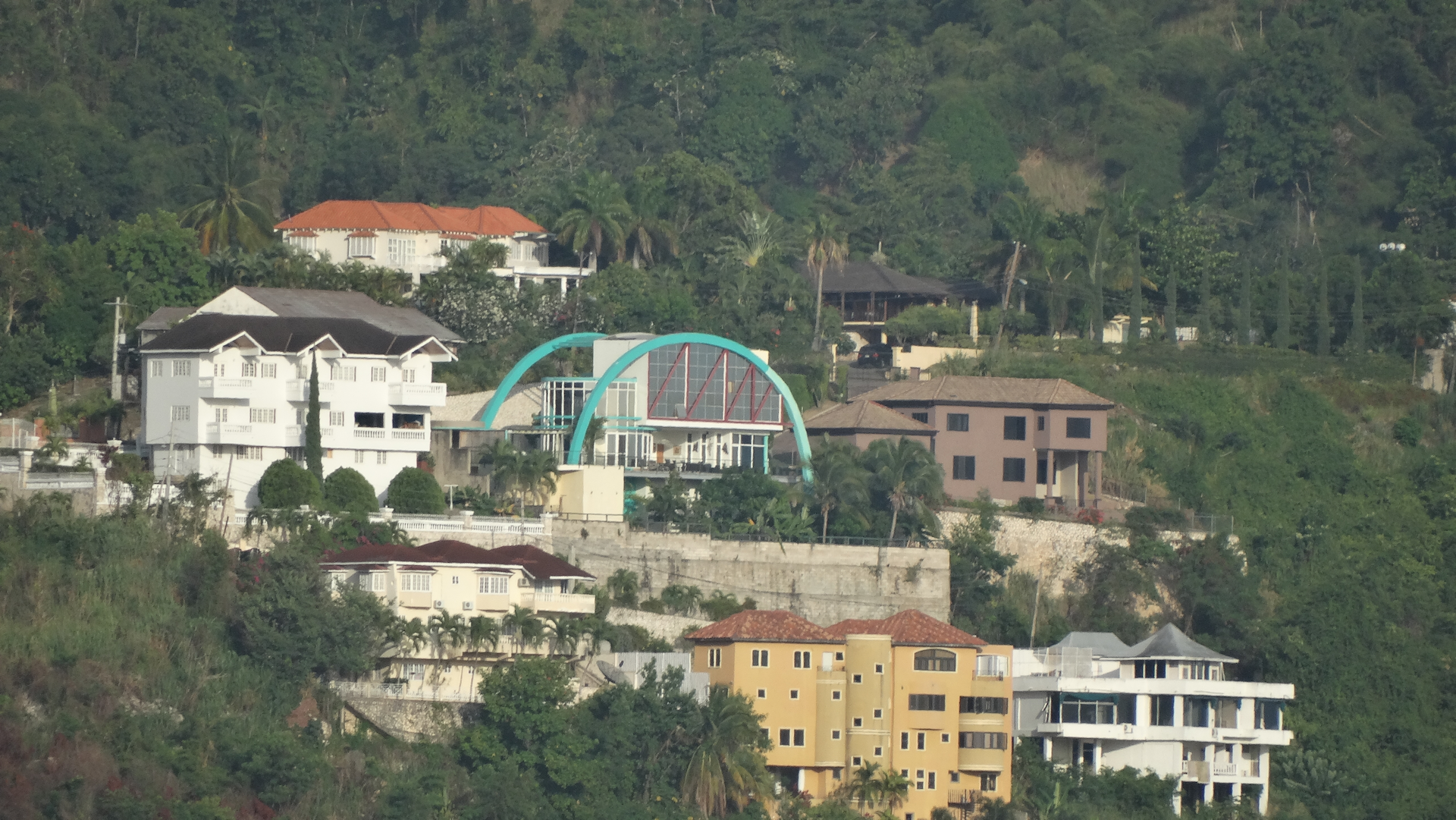 The arch house near Jack's Hill and above Cherry Gardens is unique in Kingston.
Transportation vehicles like taxis and small buses buzz the main roads almost to the point of annoyance. You can't swat them off they're there. The main intersections are alive with people. In Half Way Tree at lunch people and cars press together.On Knutsford Blvd you have the feel of city blocks but it doesn't go far.
At the stop lights vendors walk the line of cars plying their wares. You can buy a fresh fruit, a fly swatter, or have your windscreen washed. Street vendors are everywhere along the roads that customers might frequent. If you don't buy anything a support contribution might be requested. Hey, anything to pay the bills.
There's a bit of idle labor available on the island. Many people work for daily or hourly wages as Individual contractors. Private security is huge. There are as much as 3 large companies providing immediate response services to residential and commercial neighborhoods. In some areas they are much more private security guards than police.
The road network in Kingston is generally taxing. Your suspension system and tires will get a work out navigating the many potholes that can come at you out of the blue. There are not many stretches where you can feel comfortable cruising for more than a few seconds except perhaps on the way into the city from the airport along the Palisadoes.
Still the city is beautiful. Sites from the surrounding Hills show a picturesque City in the Sun.