Its unfortunate that the situation turned violent around La Carlota Military base in Caracas Venezuela today. Juan Guaido got Leopoldo López rescued from house arrest supposedly with the assistance of soldiers.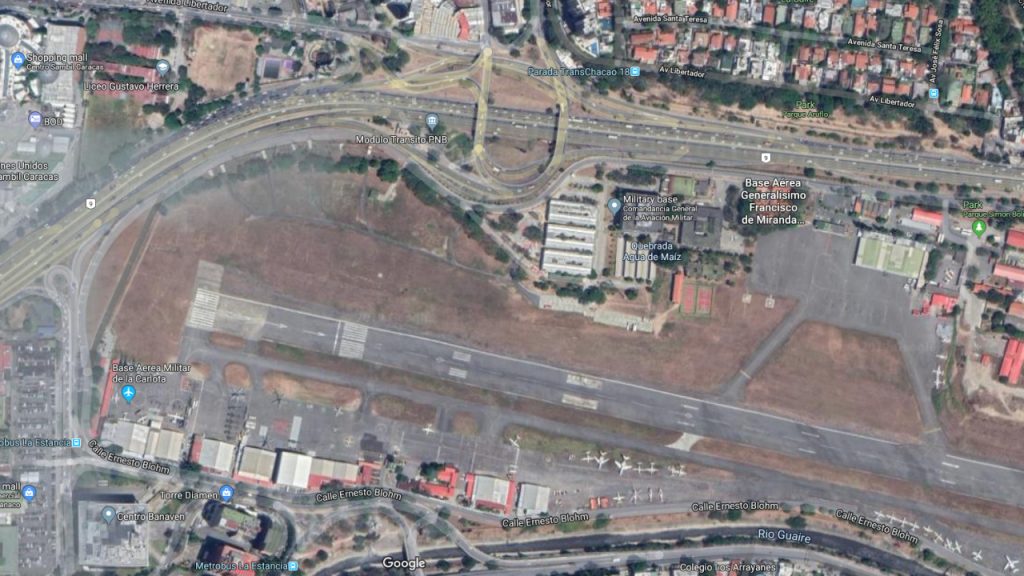 A small crowd assembled on the north side of La Carlota Air Base. Before long shots and explosions could be heard. Some people had crossed the highway that separated the community from the airbase.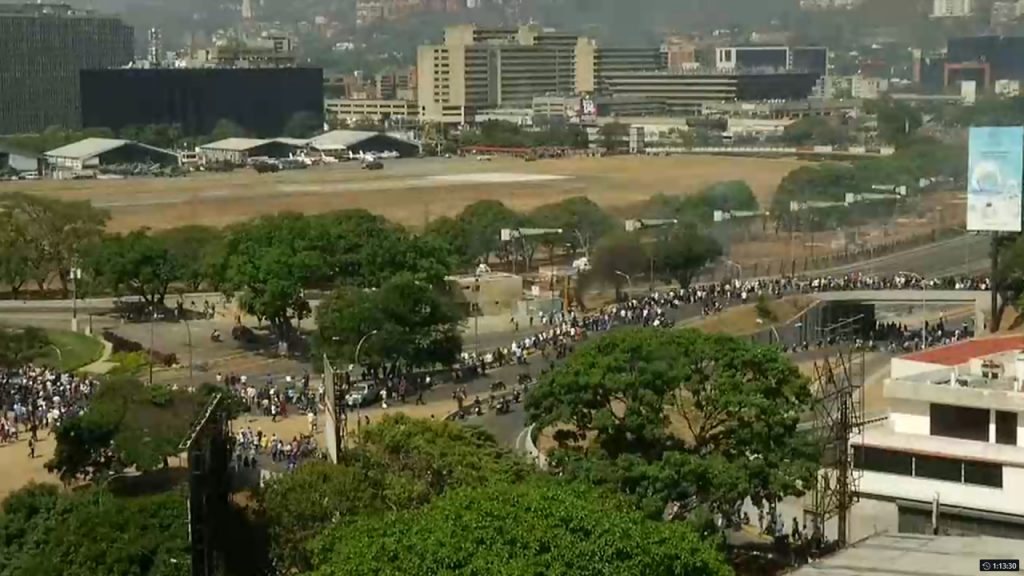 Soldiers defended the entrance to La Carlota AB while a small group attacked it. Gun Fire was heard in the roads approaching the air military base.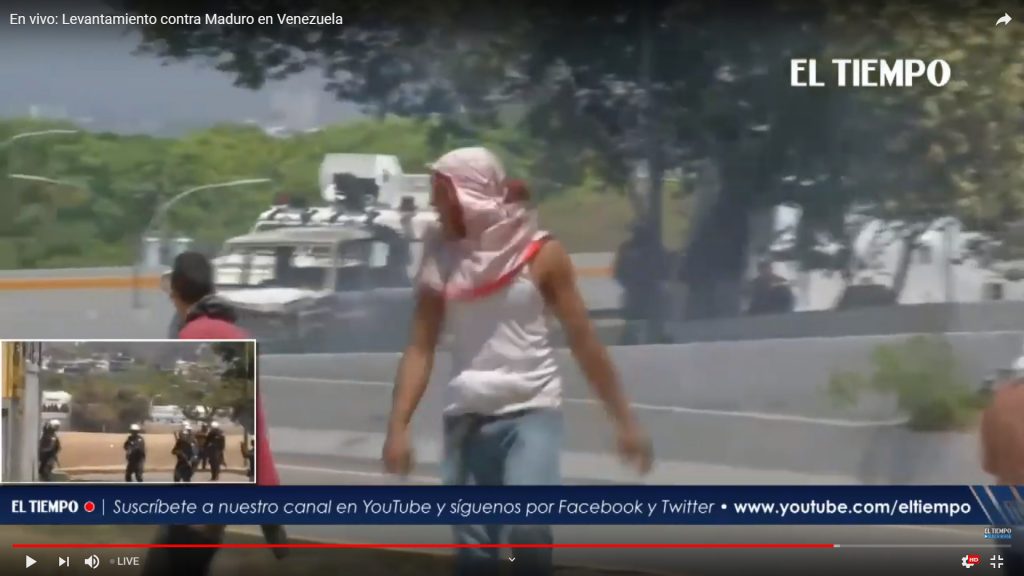 There was little activity at the actual entrance to the military air base. Civilians approached from a community that was separated from the base by a highway, airport service road, and 2 layers of fencing. The airbase did not appear to be in danger of civilian occupation and is defended by the Venezuelan Military. Other approaches to the base were not reported.
Juan Guaido claims the title of interim president. He further states that Venezuela does not have a constitutionally elected president since the May 2018 elections was invalid. Guaido thinks Venezuela lacks a president-elect since the 2018 election was not universally recognized as being free and fair.
Article 233 of the Venezuela Constitution allows Juan Guaido, President of the national Assembly, to assume interim presidency until a direct election can be held within a month.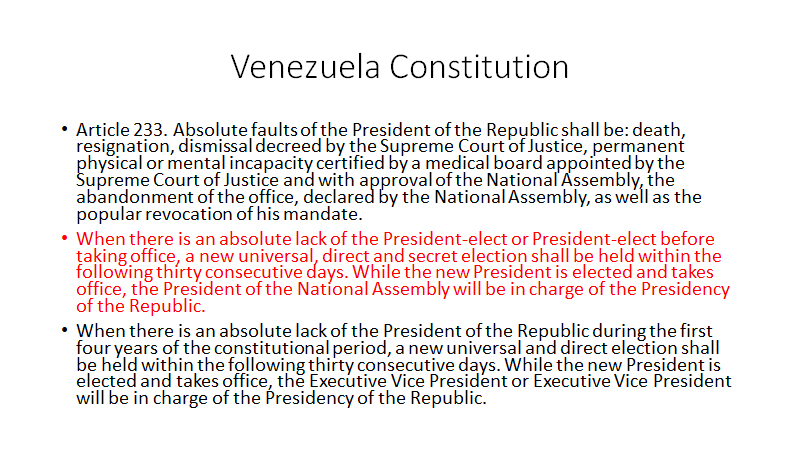 Mr Guaido further justifies his actions under Article 350 of the same constitution. This allows citizens of Venezuela to ignore any authority that contravenes democratic values, principles, and guarantees. If you think or can show that the 2018 elections were not free and fair then Juan Guaido's claim is legitimate.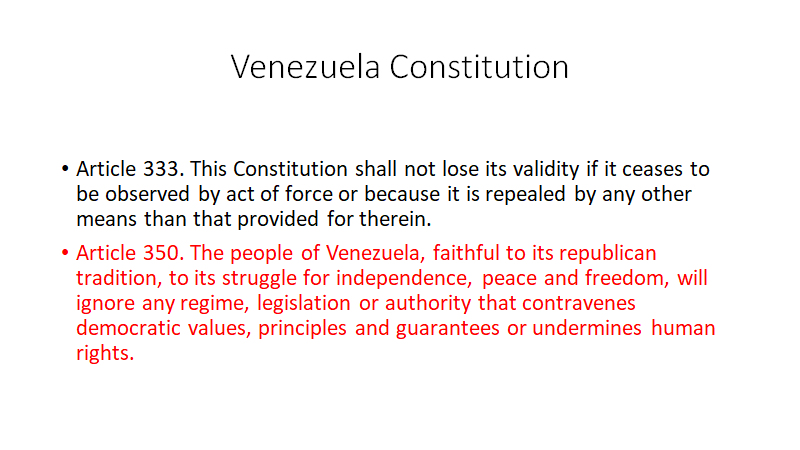 The EU, OAS, Australia and USA rejected the 2018 Venezuela electoral process. However, China, South Africa, Cuba, Iran, Egypt, Russia, Syria, Turkey, et. al. recognized the results. So you can see there is a real dispute here.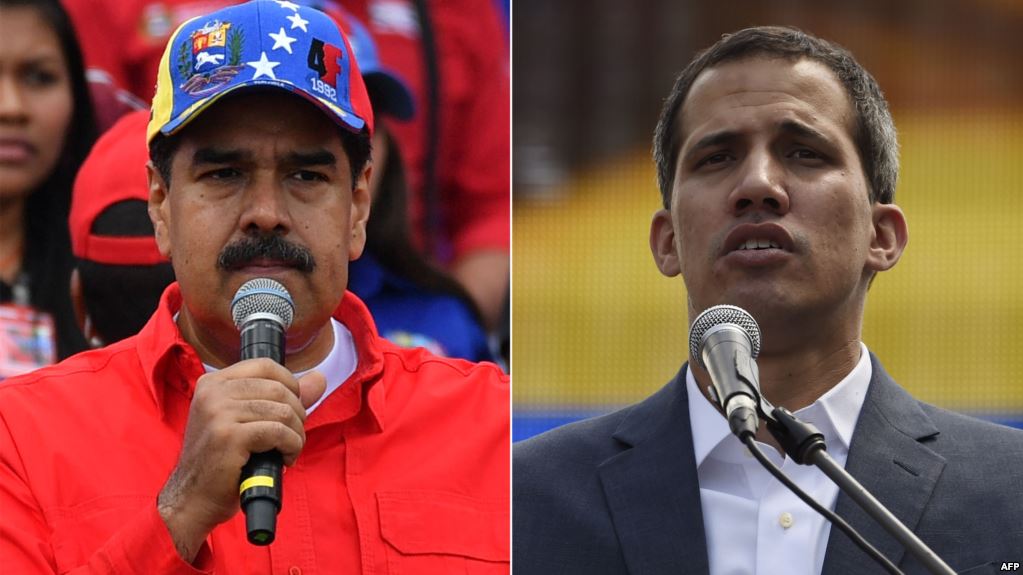 In the 2018 Venezuela elections, Chavista candidates and a priest ran.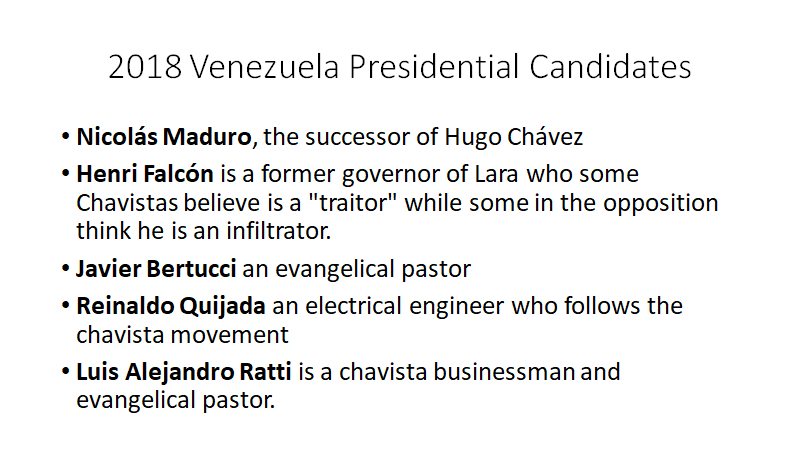 Some citizens claim:
Maduro's government impeding participation of rival political parties
There was lack of time for standard electoral functions
The election was not called legally since established procedures were not followed
In comes Leopoldo Lopez, a Venezuelan political leader who escaped house arrest today. He appeared with Juan Guaido marching in the city with protesters. Guaido claimed Lopez was released by some soldiers and re-located to the La Carlota Base. Lopez had previously called for protests in 2014. He was arrested, charged with arson and conspiracy, and imprisoned. Later he was put under house arrest. This appears to support the claim that Maduro;s government impeded political rivals.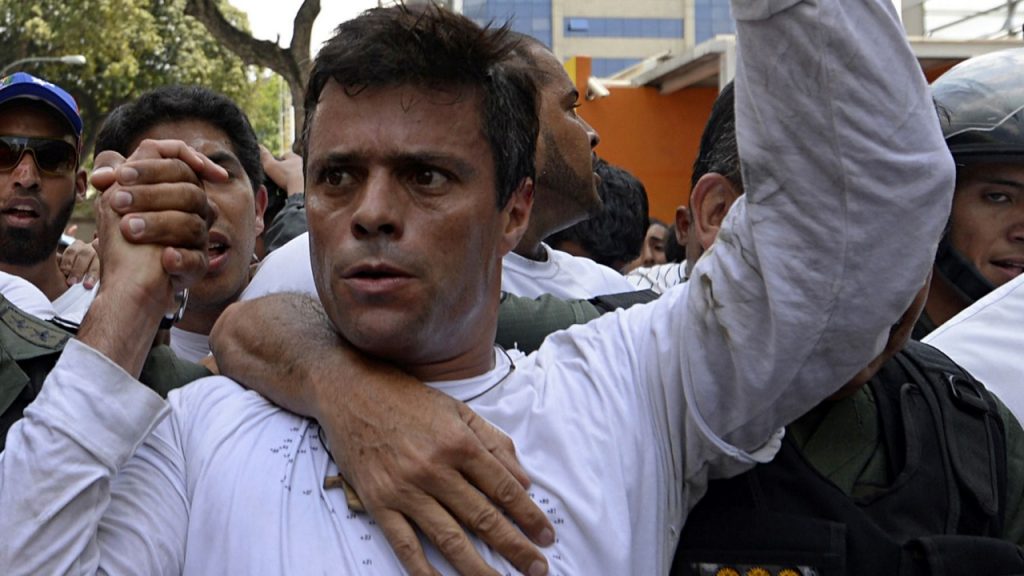 A large crowd assembled at Plaza Altamira to hear Juan Guaido speak.
Chile's foreign Minister reported that the Venezuelan activist Leopoldo López and his family sought refuge at the country's diplomatic mission in Caracas.
Why don't they have an election and settle this? At another level this is also about geo-political alignment and Energy resources.